Everready Australian Shepherds
Our Site Has Moved!!! Please Check Out Everready Australian Shepherds
Where attitude and structure go hand in hand with the ability to do it all!!!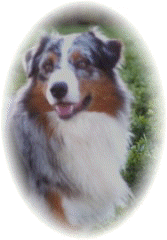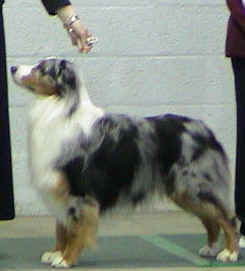 "Not Just Another Pretty Face"
****Upcoming Litter information****
***Since Everready only has litters occasionally, please feel free to contact me for referrals. I will be happy to assist you in finding the right Aussie !!!
***Always adding updates. Please check back often .
The Girls: Hannah Dottie Maggie Chill &Tox

Links
Please sign my Guestbook so I know that you were here.
Sign My Guestbook
View My Guestbook
For more info, click on the mailbox
below to e-mail me
Snail Mail:
Lisa Ott
10243 Stadt Rd
Marshfield, Wi. 54449
Phone: 715-591-4756
Last update 04/06/07
© 2000-2005 Lisa Ott. All rights reserved.
Please send comments and suggestions to lott@tznet.com
**No material from this website may be used without permission from Everready Aussies.