**Litter Announcement**

Born Feb 1, 2007
Everready is anticipating the arrival of our fall/winter litter out of Jag and Maggie!
This breeding is being repeated as the first kids were exceptional in both mind and body. These kids will be competing in all venues and are multiple BOBp/BOSp winners
Reservations are strongly suggested, as a waiting list has already begun.
Here at Everready: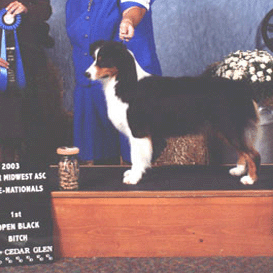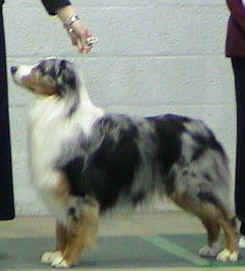 Everready Aussies is pleased to announce a LONG awaited litter from our girl "Maggie" ASCA/AKC CH Lyric's Made Ya Look OA OAJ CGC and ASCA/AKC CH Everreay's Pay Per View OA OAJ CGC TDI
This will be a possible all colored litter, bred for beauty, brains, and versatility!!!
For more information you can check out Maggie and Jag on their pages!!!

These "Kids" will have the ability to do it all!!!!
Puppy pictures are as follows:

Here we are at 5 days old: (click on the thumbnail to enlarge)
3 Boys 4 Girls
Pedigree for Jag/Maggie Puppies
Australian Shepherd
AKC/ASCA CH Everready's Pay Per View OA OAJ CGC TDI x AKC/ASCA CH Lyric's Made Ya Look OA NAJ CGC
Sire
AKC/ASCA CH Everready's Pay Per View OA OAJ CGC TDI
Sire
AKC/ASCA CH Taisho's The Hotest Ever Of Rosewood ROMXIII HOF
Sire
CH Some Like It Hot Of Adelaide HOF

Sire
CH Sunspot Of Windermere



Dam
CH Hotsey Todsee Of Fireslide
Dam
CH Dynamite Dazzle of Starcross CDX

Sire
CH Storybrooks Cochise of Ken Lin CDX

Dam
CH Ebony Eyes Of Fireslide HOF

Dam
Bouncing Ball's Reddy To Wear OA OAJ CGC TDI ROMXI
Sire
CH SaddleRidges Risky Business
Sire
CH Brigadoon s One Arrogant Dude
Dam
Saddleridge's Lady In Red

Dam
Gefions Orphan Annie
Sire
Gefion's New Wave

Dam
Gefion's Gone With The Wind
Dam
AKC/ASCA CH Lyric's Made Ya Look OA OAJ CGC
Sire
AKC/ASCA CH Propwash Ponder
Sire
ASCA CH Carolina I'm Cn Red HOF
Sire
ASCA CH Briarbrook Bishop of Wyndridge
Dam
ASCA CH Almond Joy of Southwynd
Dam
AKC CH Propwash Manape Hoodwink PT STDscd
Sire
AKC CH Propwash Proof Positive ROMI ROMXII
Dam
Manape' Propwash Kitty Hawk
Dam
AKC/ASCA CH Lyric's Satin Doll NA NAJ CDX CGC
Sire
AKC/ASCA CH Sure To Be Famous of Tres Rios HOF
Sire
Famous Amos of Tres Rios
Dam
ASCA CH Brigadoon Dressed In Velvet
Dam
AKC/ASCA CH Sered's Lady Day CDX CGC HOF
Sire
ASCA CH Carolina Oliver Twist
Dam
ASCA CH Starstuff Little Red Corvette
This pedigree page was built for free at SitStay.com
**Reservations strongly suggested.
**Pets/companion puppies sold w/ limited registration and spay/ neuter contract.
**All normal health guarantees apply.
**Contact me for more information on these exciting litters.
**Serious inquiries only please.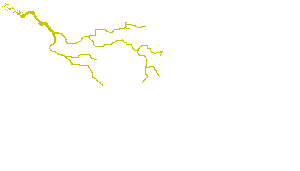 Lisa Ott
10243 Stadt Rd.
Marshfield, Wi 54449
715-591-4756

The Girls: Hannah Dottie Maggie Chill &Tox
Links
Please send comments and suggestions to lott@tznet.com© 2000-2006 Lisa Ott . All rights reserved.

**No material from this website may be used without permission from Everready Aussies.