Emma~ The Little Helper
Born: February 4th, 1991.

Emma was the last dog that my dad bought for himself.
He had to have her as he felt the little red dogs make the best cow dogs.
And she is that and more. She gives 110% everyday. She's my best friend.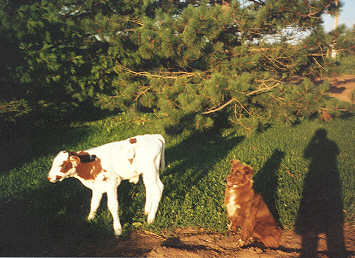 With one of her "babies"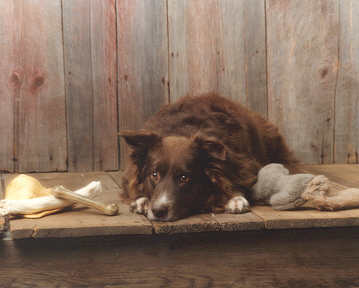 Christmas 1999 with her favorite squirrel toy and her chewys!!!
Emma @ 8weeks old with her "pinky"
Please sign my Guestbook so I know that you were here.

Sign My Guestbook
View My Guestbook
For more info, click on the mailbox
below to e-mail me
Snail Mail:
Lisa Ott
10243 Stadt Rd
Marshfield, Wi. 54449
Phone: 715-591-4756
Last update 04/06/07

© 2000-2001 Lisa Ott. All rights reserved.
Please send comments and suggestions to lott@tznet.com
**No material from this website may be used without permission from Everready Aussies.
This website with the help of K-Lee
Click on the banner to go to my site.